Akulaku PayLater

Akulaku PayLater is launched by Akulaku, a leading digital finance platform in Southeast Asia. As a BNPL solution, Akulaku PayLater provides more flexible payment options.
Indonesia
Buy now pay later
Alipay

As a payment tool of public trust, Alipay has evolved into an open platform for businesses, institutions and service providers.
Chinese mainland
Digital wallet
AlipayHK

AlipayHK provides Hong Kong users with diversified mobile payment services, offers, and value-added services, making life easier and more convenient.
Hong Kong SAR, China
Digital wallet
Boost

Boost is a fintech platform financially empowering millions through technology and AI. Services include payment, micro-financing, micro-insurance and more.
BPI

The Bank of the Philippine Islands (BPI), the largest retail bank in The Philippines, has over 5 million digital users and an expansive digital ecosystem.
DANA

DANA is an Indonesian financial technology company that aims to accelerate digital literacy and financial inclusion through Indonesia's cashless society.
EZ-Link Wallet

EZ-Link Wallet is the wallet service within EZ-Link App, allowing QR code payments at retail merchants. EZ-Link is a predominant transportation card company in Singapore.
GCash

GCash is the leading eWallet in the Philippines, with over 55 million users paying bills, buying phone credits, and making payments, all within one app.
The Philippines
Digital wallet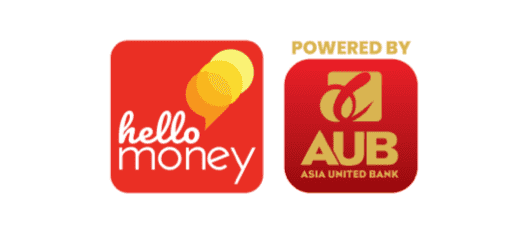 HelloMoney by AUB

Made by Asia United Bank especially for the Filipino market, HelloMoney eWallet brings easy access to secure, fast and efficient digital financial services.
The Philippines
Digital wallet
Kakao Pay

Kakao Pay is a fintech subsidiary of Kakao Corp in South Korea. It is building a lifestyle financial platform through Kakao Talk and Kakao Pay app.
South Korea
Digital wallet
MPay

Developed by Macau Pass, MPay is Macao's predominant mobile payment app that allows users to link various bank accounts or credit cards to their e-wallet accounts.
Macao SAR, China
Digital wallet
Rabbit LINE Pay

Rabbit LINE Pay, Thailand's leading digital payment platform, serves 8 million users with lifestyle solutions for food, shopping, transportation and bill payment.
Tinaba

Tinaba is an Italian digital wallet offering mobile payments, investments and value-added services. Tinaba is the first European wallet to enter Alipay+.
TrueMoney Wallet

TrueMoney Wallet is an all-in-one app for local users to pay for everyday needs such as mobile top-up, bill payments and make purchases.
Touch 'n Go
eWallet

Touch 'n Go eWallet, the largest eWallet in Malaysia, provides digital payment and inclusive technology-driven financial services to over 17 million users.