NETS integrates Alipay+ to enhance local merchants' cross-border digital payments capabilities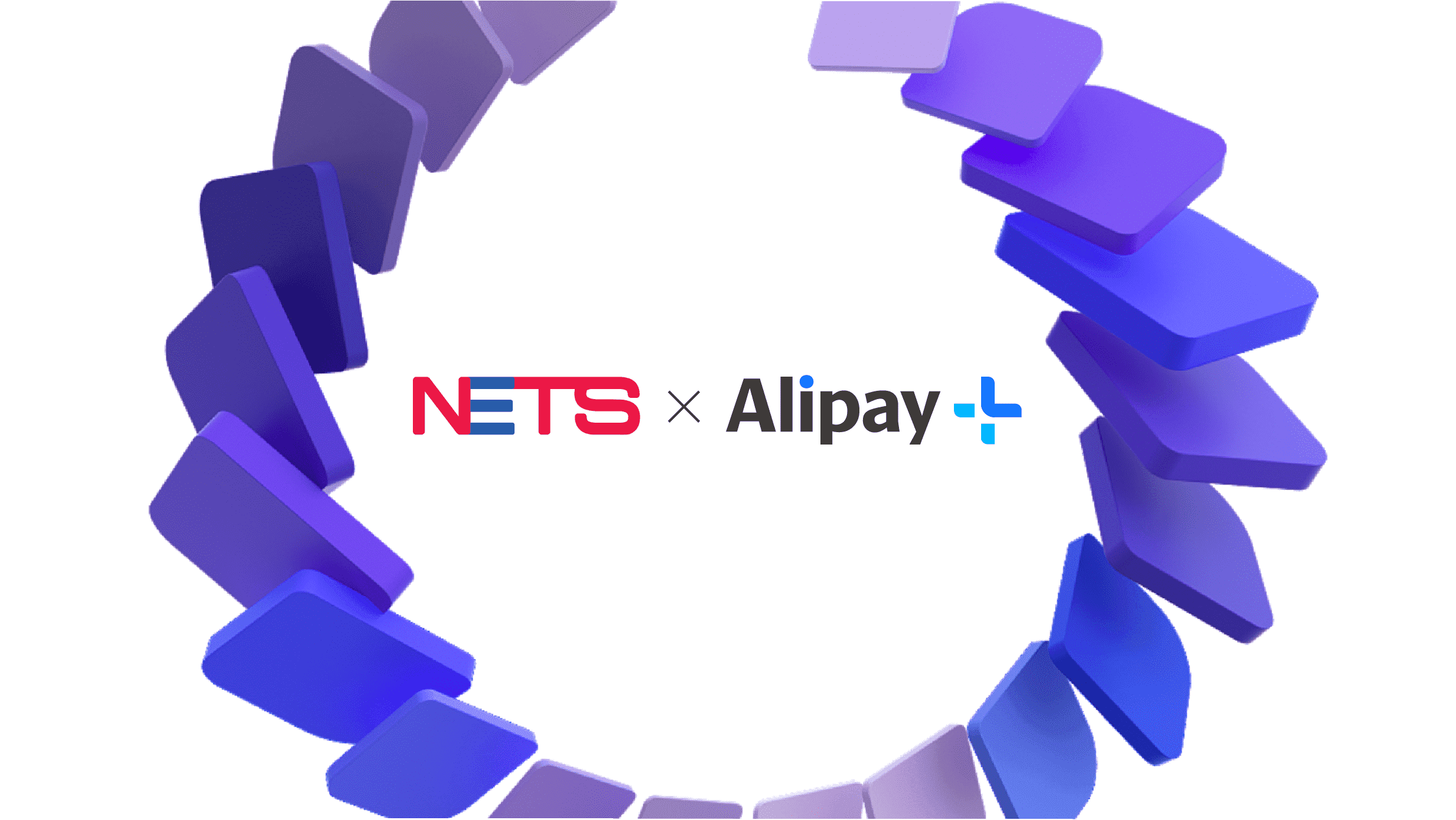 Singapore, November 8, 2021 – Network for Electronic Transfers (NETS), Singapore's leading payment services group and Ant Group today jointly announced at the Singapore FinTech Festival 2021 the plan for NETS to integrate Alipay+ to further enhance the digital payments capabilities of NETS' local merchants.
The collaboration marks a new milestone in digital payments innovation, bringing benefits to Singapore businesses and global consumers. Through the deployment of Alipay+ solutions, NETS can facilitate seamless transactions between local businesses and global consumers visiting Singapore, potentially connecting its Singapore merchants with e-wallet users worldwide.
Introduced by Ant Group since 2020, the Alipay+ solutions are designed to make it easy for businesses, especially small and medium-sized businesses to accept different payment methods and conduct cost-effective digital marketing campaigns. It also makes it more convenient for e-wallet users to make payments easily away from their home country.
The adoption of Alipay+ solutions is in line with NETS' efforts to drive payment technology innovation, to create additional revenue streams and strengthen operational efficiency for its merchants. Merchants will be able to accept payments in Singapore currency from Asia's leading local e-wallet holders who will pay in their home wallet currency. This will enable merchants to serve global customers better whilst providing consumers with access to a wider merchant base.
"The use of QR payment as a form factor has given rise to a fast and cost-efficient way of enabling payments from consumers to merchants. As Singapore progresses to open up the economy eventually, NETS, as the national payments provider is working with partners to lay the groundwork to connect communities and empower small and medium-sized business owners to transact across borders digitally.
Having the most extensive network of acceptance points in Singapore for static and dynamic QR payments makes us an ideal partner for inbound wallet providers. We are delighted to collaborate with Ant Group to offer Alipay+ and increase the business opportunities for our local merchants with access to an expanded pool of consumers," said NETS Group CEO, Mr Lawrence CHAN.
"We are constantly striving to support the digital transformation of the service industry through innovative technology, and we strongly believe in an open ecosystem approach so that our partners can participate fully in the development of digital payments," said CHENG Guoming, General Manager of Alipay+ Global Payment Partnership, Ant Group, "NETS makes an outstanding partner of choice with its vision to drive digital payment innovation and its strong network of merchants, many of which are small and medium-sized businesses. With NETS' integration with Alipay+ solutions, we look forward to supporting local businesses by connecting them with more customers from the region."
Efforts are underway to integrate the Alipay+ solutions into NETS' merchant portal with the aim to be operationally ready by early 2022.
About NETS
The NETS Group is a leading payments services group, enabling digital payments for merchants, consumers and banks across the entire payments value chain.
The Group operates Singapore's national debit scheme enabling customers of DBS Bank/POSB, HSBC, Maybank, OCBC Bank, Standard Chartered Bank and UOB to make payments using their ATM cards or mobile devices at more than 120,000 acceptance points in the country as well as online payments. The NETS network also accepts NETSPay, UnionPay and BCA cards, and includes 54,000 Unified POS terminals and 96,000 QR acceptance points. NETS is also the issuer of CashCard and FlashPay cards.
The NETS Group manages and operates Singapore's clearing and payment infrastructure for core electronic transfer services FAST, Inter-bank GIRO and PayNow.
It is the market leader providing payment and clearing solutions (Real-Time Gross Settlement system and Cheque Truncation System) in the region.
NETS is a member of the Asian Payment Network and a council member of UnionPay International.
For more information on the NETS Group, please visit www.nets.com.sg.
About Alipay+
Alipay+ provides global cross-border mobile payments and marketing solutions that enable merchants, especially small and medium-sized businesses, to better serve consumers around the world by collaborating with global partners.

Alipay+ is introduced by Ant Group, the owner and operator of Alipay. One of the world's leading digital payment platforms, Alipay serves hundreds of millions of users by connecting them with merchants and partner financial institutions that offer inclusive financial services and digital daily life services.