Euronet Worldwide business segment epay Australia Pty Ltd partners with Alipay+ to roll out cross-border mobile payment and marketing solutions to merchants in Australia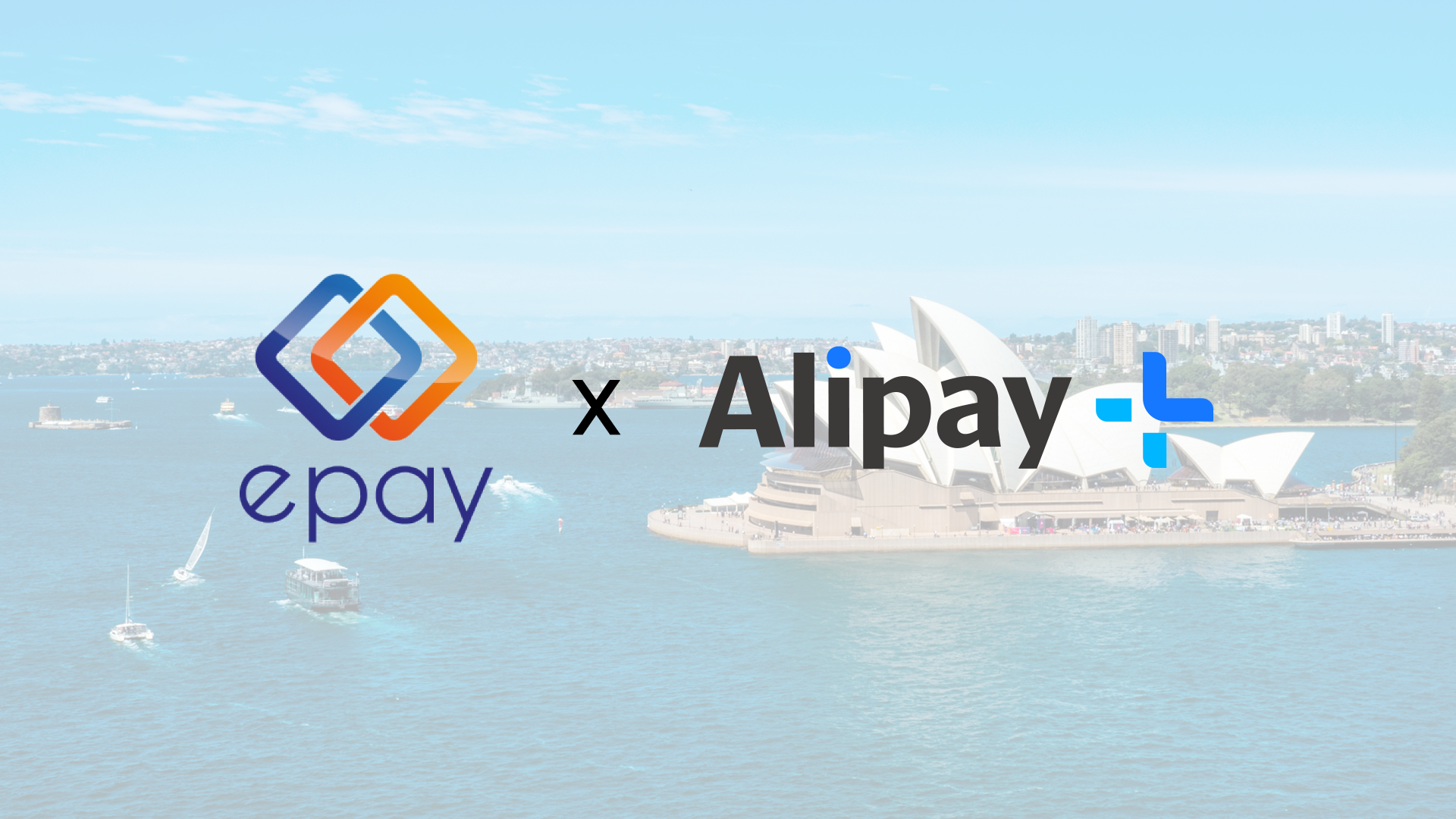 Alipay+ will be activated across 8,000 epay retailers including Australian luxury department store David Jones. epay Australia's retailers will be able to accept payments from Asia's popular e-wallets through the partnership between epay and Alipay+;

Through epay Australia's terminals and selected integrated partners', the region's merchants will be connected to over one billion consumers in Asia
Sydney, February 16 2023 – epay Australia Pty Ltd, a wholly-owned business segment of Euronet Worldwide, Inc. (NASDAQ: EEFT), today announced: Alipay+ will be activated in some 8,000 epay retailers including Australian luxury department store David Jones*. epay Australia's retailers will have access to the Alipay+ e-wallet partners including AlipayHK (Hong Kong SAR, China), GCash (The Philippines), Kakao Pay (South Korea), TrueMoney (Thailand) and Touch 'n Go eWallet (Malaysia) in the first quarter of 2023.
The Alipay+ marketing solution will also enable merchants the ability to create promotions, distribute digital coupons and discount offers directly to those e-wallet super apps users in their respective markets – all at the same time to achieve better marketing efficiency and scalability.
Alipay+ integration offers significant potential for retailers
With innovative technologies and solutions, Alipay+ brings an easy way to capture digital-first customers and makes it easier and more convenient for merchants to serve users of Asia's leading digital payment service providers. Especially with the one-stop integration feature provided by Alipay+ payment services and merchants can access all existing and later-onboarded digital payment methods brought by the solution through a unified interface and standardized business rules without additional technical adaption.
"Leveraging on our long-standing partnership with epay Australia Pty Ltd and Alipay's established merchant coverage and reputation, we are very happy to introduce Alipay+ solutions to vast merchants in Australia, making it easier and more efficient for them to engage with consumers from Asia," said Danny Chung, General Manager of Ant Group Australia, New Zealand and Korea.
Payment diversity and process efficiency for retailers
epay Australia retailers can immediately start accepting overseas mobile payment methods powered by Alipay+. "We are very excited to extend our Alternative Payments suite by adding Alipay+ to the fold, enabling our retailers to take payments from tourists coming from a wide variety of new Asian destinations, including the Chinese mainland, Hong Kong, Korea, Malaysia, Thailand, and the Philippines," said Matthew Blayney, Country Managing Director of epay Australia and China.
How it works: Alipay+ payment accepted at the point of sale in seconds
If customers from Asia want to pay at a participating retailer where the Alipay+ logo is presented, they can simply open their usual digital wallet app on their smartphone and make payments.
More details about Alipay+: https://www.alipayplus.com/ and the implementation via epay https://www.epayworldwide.com.au/alternative-payments/

*Alipay+ available at selected David Jones stores in-store only.
About Alipay+
Alipay+ offers unified global mobile payment and marketing solutions that connect merchants with multiple e-wallets and payment methods from different countries and regions by collaborating with global partners. Consumers can conveniently use their preferred local payment methods while transacting seamlessly in a different market and be able to enjoy marketing offers by the merchants through Alipay+. Alipay+ is developed by Ant Group, the owner and operator of Alipay, one of the world's leading digital open platforms.
About epay Australia Pty Ltd
epay Australia Pty Ltd, a segment of Euronet Worldwide, Inc. (NASDAQ:EEFT), has been offering a comprehensive range of Branded payment, closed loop systems & payment solutions in the Australian market for more than 22 years with more than 23, 000 retailers Austraila wide. epay Australia is part of epay Worldwide, a leading global provider of payment processing and prepaid solutions that globally processed more than 3 billion transactions in 2021. The company has built an extensive network of retailer touchpoints with 777,000 point-of-sale terminals in 63 countries that connects brands with consumers all over the world. The company offers a diverse ecosystem of services, products and solutions supporting the distribution of Payment and Branded Payments for more than 1,000 brand partners via Commerce, eCommerce and mCommerce solutions. For more information visit www.epayworldwide.com.au.
About Euronet Worldwide
Starting in Central Europe in 1994 and growing to a global real-time digital and cash payments network with millions of touchpoints today, Euronet now moves money in all the ways consumers and businesses depend upon. This includes money transfers, credit/debit processing, ATMs, point-of-sale services, branded payments, currency exchange and more. With products and services provided through its own brand and branded business segments, Euronet and its financial technologies and networks make participation in the global economy easier, faster and more secure for everyone.
Euronet's global payment network is extensive - including 51,437 installed ATMs, approximately 590,000 EFT POS terminals and a growing portfolio of outsourced debit and credit card services which are under management in 65 countries; card software solutions; a prepaid processing network of approximately 777,000 POS terminals at approximately 352,000 retailer locations in 63 countries; and a global money transfer network of approximately 509,000 locations serving 188 countries and territories. With corporate headquarters in Leawood, Kansas, USA, and 66 worldwide offices, Euronet serves clients in approximately 200 countries and territories. For more information, please visit the Company's website at www.euronetworldwide.com.